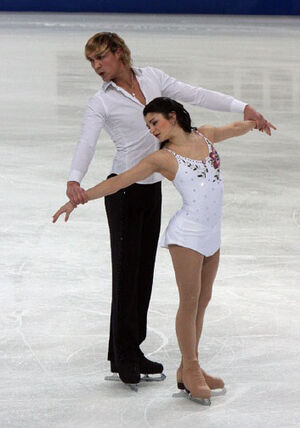 Adeline Canac (born May 20, 1990 in Lagny sur Marne) is a French pair skater who previously competed as a single skater. She competed internationally as a single skater and her highest placement was fourth at the 2004 Triglav Trophy. She was eighth at the senior French nationals in the Olympic year. She switched to pair skating after that. As a pair skater, she competes with Maxima Coia. The pair competed at the 2006 Trophee Eric Bompard, where they placed seventh. They are the 2008 French national champions.
External links
Edit
Ad blocker interference detected!
Wikia is a free-to-use site that makes money from advertising. We have a modified experience for viewers using ad blockers

Wikia is not accessible if you've made further modifications. Remove the custom ad blocker rule(s) and the page will load as expected.