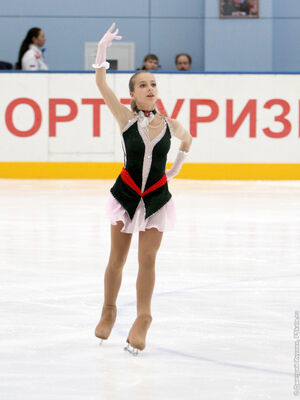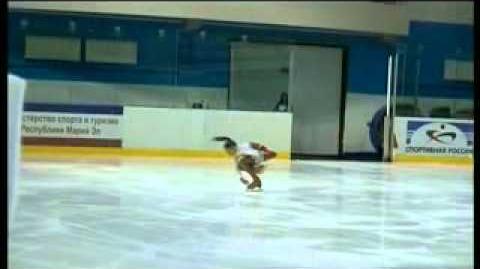 Evgenia (Jenya) Gerasimova (b. 2 January 1998) is a Russian ladies figure skater from St. Petersburg, who competes internationally as junior and has been a member of Team Russia since 2011. Her coach is Alina Pisarenko.
Competitive History
Edit
(as senior)
(as junior)
2013 Russian Junior Nationals -- 8th (161.79)
2012 ISU JGP Lake Placid -- 4th (145.68)
2012 ISU JGP Sencila Bled Cup -- 3rd (142.93)
2012 Russian Junior Nationals -- 9th
2011 Junior Cup of Russia Final -- 3rd
2011 Junior Cup of Russia II -- 4th (SP 2nd, FS 6th, 137.10)
2010 Junior Cup of Russia III -- 10th (SP 7th, FS 9th, 115.95)
2012/2013

SP: The Barber of Seville (G. Rossini)
LP: Symphony No. 5 (Beethoven)
External Links
Edit
Ad blocker interference detected!
Wikia is a free-to-use site that makes money from advertising. We have a modified experience for viewers using ad blockers

Wikia is not accessible if you've made further modifications. Remove the custom ad blocker rule(s) and the page will load as expected.