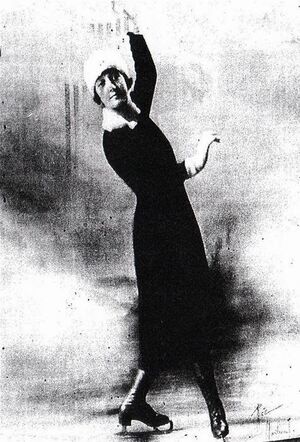 Jeanne Chevalier was a Canadian Figure skater who competed in both single skating and pair skating. Her pairs partner was Norman M. Scott. As a single skater, she is the 1920 and 1921 Canadian champion. She and Scott won the 1914 Canadian pairs title. Chevalier was also part of the fours team that won the Canadian fours championships in 1910, 1920 and 1921.
She competed in the United States and won the first United States Figure Skating Championships in pairs.
References
Edit
Ad blocker interference detected!
Wikia is a free-to-use site that makes money from advertising. We have a modified experience for viewers using ad blockers

Wikia is not accessible if you've made further modifications. Remove the custom ad blocker rule(s) and the page will load as expected.